The Pets of HPS Simulations
Pets are no less members of HPS than the humans that they allow to think they run the show. From climbing legs while their owners are are the phone, to demanding walks, they keep everyone here sane and focused on what's really important. Yep... THEM.
Scott and Elisa:

Peanut

She was one of our first foster kittens, and used to climb on my head while I was talking on the phone to customers. So, I figured she was a natural in our service department. Just don't ask her a question that can be answered by reading the manual, she'll tell you exactly what she thinks (she is a cat after all!)

Spoof

Another one of our foster kittens, he was found in a field in terrible physical shape. We ended up keeping him as a friend for Peanut... which, as it turned out, meant someone she could boss around. Although now that he's bigger than she is, it means he still gets bossed around.

Tiny

Tiny was the third foster kitten we adopted ourselves. Like Spoof and Peanut, she had a lot of medical problems and probably wouldn't have been adopted. Now she lives with us - climbing the kitchen cabinets, trees (when we let her out back), and anything else she can find. We figure it's probably at least partly to get away from Peanut, who bosses her around.

Marco

(Now with us in spirit)

Yes, he really is THAT mellow. We got him from some people that abandoned him (after almost 10 years) when they underwent a "lifestyle change". Like everyone else, he gets bossed around by Peanut too.

Norman/Martin

He was another foster kitten, from the first litter we bottle-fed by hand. He has a chronic infection, and couldn't be adopted, so we kept him ourselves. More dog than cat in most ways, he likes to go for walks on his leash, comes when called, greets us at the door, and loves rides in the car (& sticks his head out the window). Here he is guarding the Halloween candy.

Vegas

(Now with us in spirit)

Vegas arrived as an adult foster recuperating from badly injured leg. The injuries, likely sustained in a fight with something a lot bigger, were bad enough that the vets figured his leg would need to be amputated. So we named him Vegas for luck, and it seems to have worked because the leg has completely healed. He is a very shy cat, probably due to abuse from his original owners, but once he gets comfortable is very affectionate and loving.

Charlotte

Charlotte and her two sisters (Monique and Nicole), as well as the others below them were fosters when Vegas got sick. Because of the risk, we could not return them to the Humane Society and ended up keeping all but two of them (who we adopted out ourselves).

Charlotte is one of the most well behaved cats we have, and comes up every afternoon at the computer to be petted. She is also an ace at catching flies in mid-air.

Monique

Monique often tests the rules, and one of her favorites is to dash outside when she isn't supposed to - usually though our legs while we are occupied carrying something (like groceries). But she always gets back inside quickly... before the squirt bottle gets used.

I guess she figures you can get away with it when you're as cute as she is!

Nicole/Nicolette

Nicole is quiet and very cuddly. Except when a chase is on someplace in the house, that is. Then she's at it full speed, usually crashing into things right and left as she tries to overtake whoever is in the lead.

Rico

Rico is big cat with has the ability to instantly plop down into the most relaxed and comfy positions you can imagine. During petting, he also "jumps up" with his head to contact your hand before you reach him. I guess he figures that's an extra few seconds of lovin' for him!

Drina

Drina is the most vocal cat we have, and when she wants to be petted you'll know it! Which, from experience, without fail seems to be when we're on the phone. So if you call and hear squawking in the background that sounds like a bird... or anything but a cat... it's probably her.

Toro

"Mr. Personality", Toro is a lot of fun to be around. While he always seems to be getting into some kind of trouble and eats strange stuff like potato peels and squash rinds, he loves to love and be loved.

Along with Norman, he's fascinated by office machines, especially the printer and FAX. Oh, and he's figured out how to answer the telephone (in case you call and there's "nobody there").

Sierra

Sierra likes to stay on top of things around the house - like the counter, the TV, and the kitchen cabinets.

She also loves to help out at the computer by chasing the mouse pointer and trying to attack those pesky POA-2 airstrikes going across the screen.

But her favorite is probably the "Annabelle the Sheep" skin for the RealOne player.

---

We're foster parents for the Humane Society of Santa Clara Valley; we provide a temporary home for adults recovering from illness or surgery, and we raise and socialize kittens until they are old and big enough to be adopted (about 8 weeks old and 2 pounds). At any given time we may have one adult cat and or between 2 and 10 kittens living with us. The kittens (especially) make it hard to get work done, but they are soooooo cute!

Being a foster kitten around here is hard work - you gotta get rest whenever you can...

(yeah, this was Norman .. and yeah, he's asleep<!>)

Click here to see our latest fosters (Updated 28 Jul 06!)
---
Jeff:

Luka

You can tell a die-hard Sox fan when you see one....

It's OK to root for your team - just don't make stupid bets on them...
---
Sturm:

Sticky

(Now with us in spirit)

Sticky is my 4 year old Veiled Chameleon (Chamaeleo Calyptratus). Eight crickets a day makes one big and strong :)



He has quite the personality and we love him a lot. Hard to believe, maybe, but true.
John:

Max

Max the "wonder wiener dog" keeps John in line.
---
Nick:
Squish

(Now with us in spirit)

Squish's favorite activity
Squish the Magic Cat
Definitely camera shy.
Guarding the "kill".
---
From purchasers of ADC, I know a lot of our HPS customers own cats, kids, and other pets which make it hard to leave board games set up for any length of time. The HSSCV (our local Humane Society) is an independent organization, but even if you don't live in the Bay Area, their site has a lot of good information and pictures of some really cute critters. If you have a moment, please visit their site by clicking the picture below .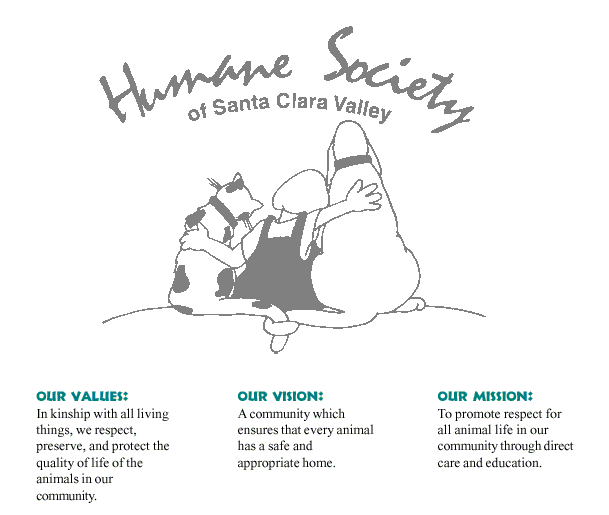 Please spay and neuter your pets!